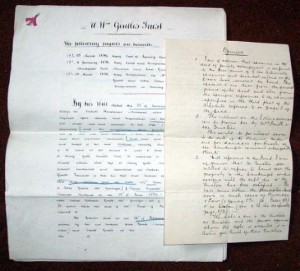 Clerk's copy of an opinion given by William Hepburn Cozens-Hardy K.C. concerning an estate in Belize; also an original case to Counsel relating to the matter, 1903.
The Right Honourable Sir Herbert Cozens-Hardy was born at Letheringsett, in Norfolk, 22nd November 1838, and was a most distinguished representative of an old and respected Norfolk family. Educated at Amersham School and University College London, he was called to the bar at Lincolns Inn, of which society he was a Bencher. He became a Leader in Lord Justice North's Court. In 1899 he was appointed one of the Justices of the Chancery Division of the High Court, and in 1901 was promoted to the Court of Appeal, becoming the Master of the Rolls in 1907. His residence was Letheringsett Hall. He had been Chairman of the General Council of the Bar, and sat in Parliament for fourteen years as Liberal member for the Northern Division of Norfolk. Created Baron in 1914, he retired in 1918, and died in 1920.
PRICE: £30.00, including packing and postage by 2nd class recorded delivery within UK.